Remember, when it's really tough spiritually,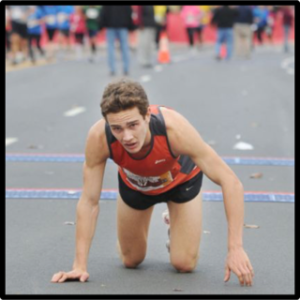 your faith, loyalty and love towards Jesus is definitely the thing being tested, tried, stretched and proven- for specific purposes. Which is a good thing to be reminded of.
Here are two specific purposes of your trial:
#1. to allow you to experience the test and adversity and so become a more experienced disciple.
James 1: 2-4
My brethren, count it all joy when you fall into various trials, knowing that the testing of your faith produces patience. But let [the trial that is designed to produce] patience [endurance] have its perfect work, that you may be perfect (mature and seasoned) and complete, lacking nothing.
– When we realize our faith is being tested for a purpose- for the production of a loyal, enduring spirit, and the production of some very important spiritual qualities- specific areas to mature and be experienced in, then we should be more apt to embrace the trial of our faith and go through the process with God with the known purpose. In this way, the trial is not completely wasted, but obtained for its allowed intended purpose.
#2 Another specific purpose of your trial: to show forth your love and loyalty to your Savior and Lord. This also must be put to the test to show its worth.
James 1: 12
Blessed is the man who endures temptation; for when he has been approved, he will receive the crown of life which the Lord has promised to those who love Him.
– Notice here that your love for Jesus endures temptations; and Jesus' love for you rewards your enduring love for Him with special approval and with a crown of life.
#3. Another specific purpose of your trial is to come nearer to God in dependency for more revelation of Him, for help and comfort from Him, and in turn to pass on to others what you have received from Him.
This would also include receiving support (encouragement and prayer) from other members of the body of Christ. Too often believers try to "do it alone", and sometimes "act" like everything is okay. In essence they begin to isolate themselves from the help they desperately need. We all need God, and each other, to function well.
2 Corinthians 1: 3-7
Blessed be the God and Father of our Lord Jesus Christ, the Father of mercies and God of all comfort, who comforts us in all our tribulation, that we may be able to comfort those who are in any trouble, with the comfort with which we ourselves are comforted by God.
5 For as the sufferings of Christ abound in us, so our consolation also abounds through Christ.
6 Now if we are afflicted, it is for your consolation and salvation, which is effective for enduring the same sufferings which we also suffer. Or if we are comforted, it is for your consolation and salvation.
7 And our hope for you is steadfast, because we know that as you are partakers of the sufferings, so also you will partake of the consolation.
– Here we see, that it's vital we go to God and meet with Him when we are in a period of suffering.
– James said, If anyone is suffering, let him pray.
– Jesus said, Blessed are those who mourn, for they shall be comforted.
– Through our suffering and meeting with Jesus, we also get to enter into the fellowship of the sufferings of Christ.
– As we fellowship with Jesus in His sufferings, we also receive direct comfort and consolation from Him. This gives us ability to be patient in tribulation, ability to effectively minister to others and share with them what God has shared with us.
Receiving support from others: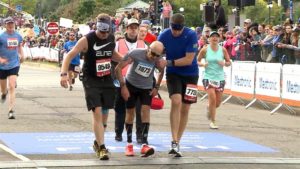 And let us consider one another in order to stir up love and good works, not forsaking the assembling of ourselves together, as is the manner of some, but exhorting one another, and so much the more as you see the Day approaching (Hebrews 10: 24-25).
#4. Another purpose for the testing of our faith is to give Jesus opportunity to delight in and reward your persistent faith, love and loyalty to Him.
Hebrews 11: 6
But without faith it is impossible to please Him, for he who comes to God must believe that He is, and that He is a rewarder of those who diligently seek Him.
1 Peter 1: 5-9
Who are kept by the power of God through faith for salvation ready to be revealed in the last time. In this you greatly rejoice, though now for a little while, if need be, you have been grieved by various trials, that the genuineness of your faith, being much more precious than gold that perishes, though it is tested by fire, may be found to praise, honor, and glory at the revelation of Jesus Christ, whom having not seen you love. Though now you do not see Him, yet believing, you rejoice with joy inexpressible and full of glory, receiving the end of your faith—the salvation of your souls.
– Here we see the purpose of the testing of our faith at the Bema, the Judgment Seat of Christ.
– This is the rewards ceremony where Jesus gets to express the things of His heart toward us for our love and faith toward Him, as seen in our patient endurance through the difficult times and all the character that was produced through it all, and all the people that were blessed because of it.
– He will praise (commend), and honor your faith in Him and all that was attached to that, and He will glorify you big time!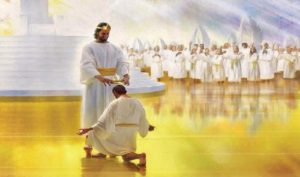 In light of these reasons, we can and should consider it all joy when we find ourselves in various trials, knowing that the testing of our faith are for very noble reasons in our relationship with God.
Quote from a fellow Christ-Life Family member:
"The joy that I get in this trial of waiting is to know that I will show my trust in and loyalty to Him. Our being joyful in these times of trouble shows that our Father God, Jesus and His Spirit are enough for us."
Prayer: Father, I rest in Your love and trustworthiness towards me. You are the strength of my life. I set my attention toward You and receive Your grace to help me be victorious through this season. Help me to be attentive to anyone that You would lead me to who needs to be comforted or encouraged in their trial today. Thank You for leading me and for giving me the victory \0/