If our life were like a piece of chalk…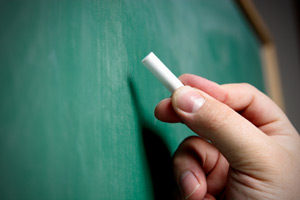 At Judgment Day, God will not commend or reward any believer, not one follower of Jesus, for…
How popular they were, how witty/funny they were, how strong and buff they were, or how handsome, pretty or how tanned they were.
No one will receive any honor, praise or reward for…
Watching movies or playing games, or how well they acted or performed for the applause of mankind. (Note: some of this is healthy when it's purpose is right- like family time, having fun together, building relationships, etc.)
And while we do exercise and get tanned at times, watch a show or play a game here and there, or even involve ourselves in acting or being funny, and just being with others- being who and what we are with our personality and charisma, the following question just hits home at different times in our lives and causes us to consider our ways:
Who will God honor and what will He reward? What's of eternal value and what's not? What's worthwhile and what is worthless? What's well pleasing to Him and what isn't it?
And so, the Lord, through Peter, brings this home to us when He writes: "For we have spent enough of our past lifetime in doing the will of the Gentiles (those not living for Jesus)…" 1 Pt 4: 3
That word SPENT. Hmm. What am I "spending" my life on? How am I spending my time- the time God has given me to be the person He's called me to be at home, in the church and in the world? What am I doing with the time I do have to know and serve Him… to invest in what pleases Him?
The Spirit also led Peter to say: We should "no longer should live the rest of our time in the flesh for the lusts of men, but for the will of God" (v 2).
That phrase: "The rest of our time." He's helping us think of the "shortness of life," what we are doing with "our time" and how we should live the "rest of our lifetime."
And He gives a simple answer: We should be spending the rest of our lifetime doing the will of God.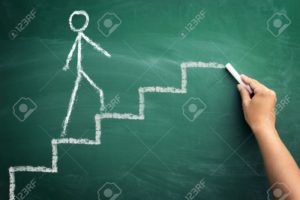 If our life were like a piece of chalk, we all started out as a brand new full piece of chalk representing the length of our life.
What we've done with our past lifetime is dust– and it was either spent on doing the will of the flesh, or it was spent on doing the will of God.
This photo is an example of what's being said- part of our lives has been spent on education, which is important.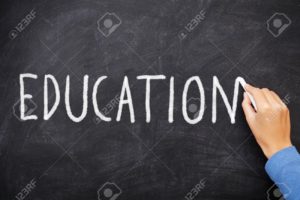 But what other words would have to be written on that board as a representation of what we're spending our lives on? The aim is this: it should receive God's thumb's up
.
Let's cooperate with the workings of the Spirit of the Lord and live the rest of our lifetime for the will of the Lord- pursuing what is worthwhile and well pleasing to Him because there is an end to our life here on earth, and then comes the Day of Reckoning when each of us must give an account for what we did with our lives given to us by God.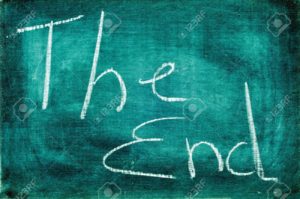 "And as it is appointed for men to die once, but after this the judgment, so Christ was offered once to bear the sins of many. To those who eagerly wait for Him He will appear a second time, apart from sin, for salvation" (Hebrews 9: 27-28).
Do not love the world or the things in the world. If anyone loves the world, the love of the Father is not in him. For all that is in the world—the lust of the flesh, the lust of the eyes, and the pride of life—is not of the Father but is of the world. And the world is passing away, and the lust of it; but he who does the will of God abides forever" (1 Jn 2:15-17).
I believe we've got the point.